10
By: PluggedINdev
OVERVIEW:
Firstly, our most asked question is "where can I download the game?" The answer is, you can't, just yet. We aim to release an early alpha build as a demo in Early to Mid Fall, 2018. The goal for that build is to allow players to explore U.A. campus with some of the cannon characters from the BNHA universe to discover little easter eggs we hide for the hardcore fans ;) We also plan to have a special battle mode! For more answers to FAQ's, you can check out this page!
HOW THE PROJECT STARTED:

I graduated in electrical engineering last year, and I was a huge fan of anime. No surprise, my favorite series was the new hit, Boku No Hero Academia. I didn't see any games that did the series justice, so I took it upon myself to make one. Combining my skills for programming and art I started teaching myself game development from scratch using Blender and Unreal Engine 4.
I started by modelling All Might, and as you would expect of my first ever character model it was....less than perfect: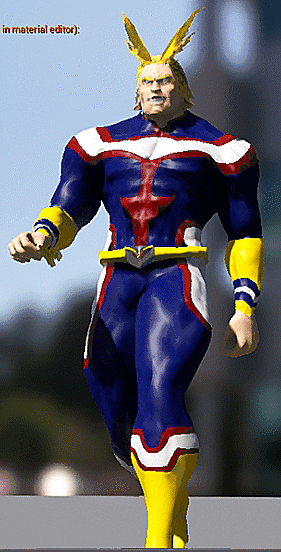 After that, I took the time to improve my modelling skills while setting up character movement in Unreal Engnine. It turns out my background in engineering helped a lot on this front because I knew enough C++ to get the locomotion system set up pretty well! All Might's super jumps, runs, and landing animations ended up looking like this on my first attempt: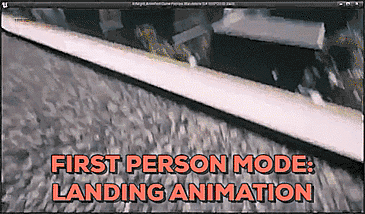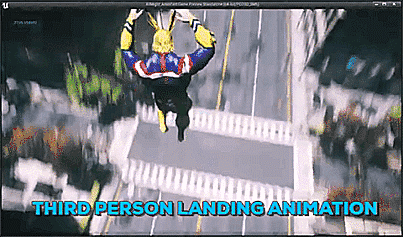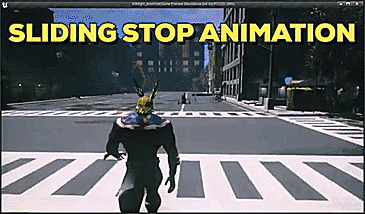 After a few more months of work, my modelling skills were improving and people were taking notice. All Might was looking like this by November of 2017: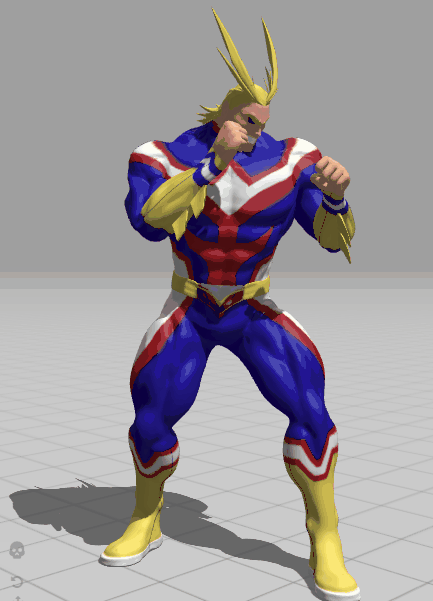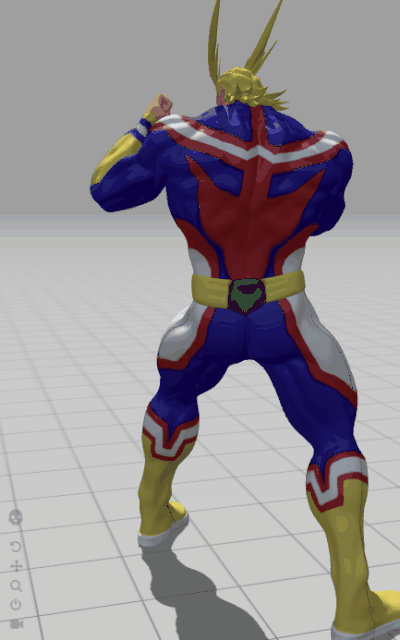 At this point, Moosewell (who had given me incredible feedback on this project since day one) proposed we make a Discord Server for the game together, which allowed people to begin auditioning for voice roles, and to eventually compete to design custom characters for the game.
This led to a massive expansion of the team. We added some core members early on:
NAME
ROLE

PluggedINdev

Head Game developer, 3D Modeller, Animator
Loki
Head of Story Concept and Writing
Moosewell
Head of casting and human wiki for the Hero Academia universe

The...HOB

Chompe

Production Leads and Head Moderators for the discord

ErikOhman

Lead Environment Modeller and Music Composer
Specifically, the addition of Erik Ohman expanded our ability to accurately recreate the enironment of MHA: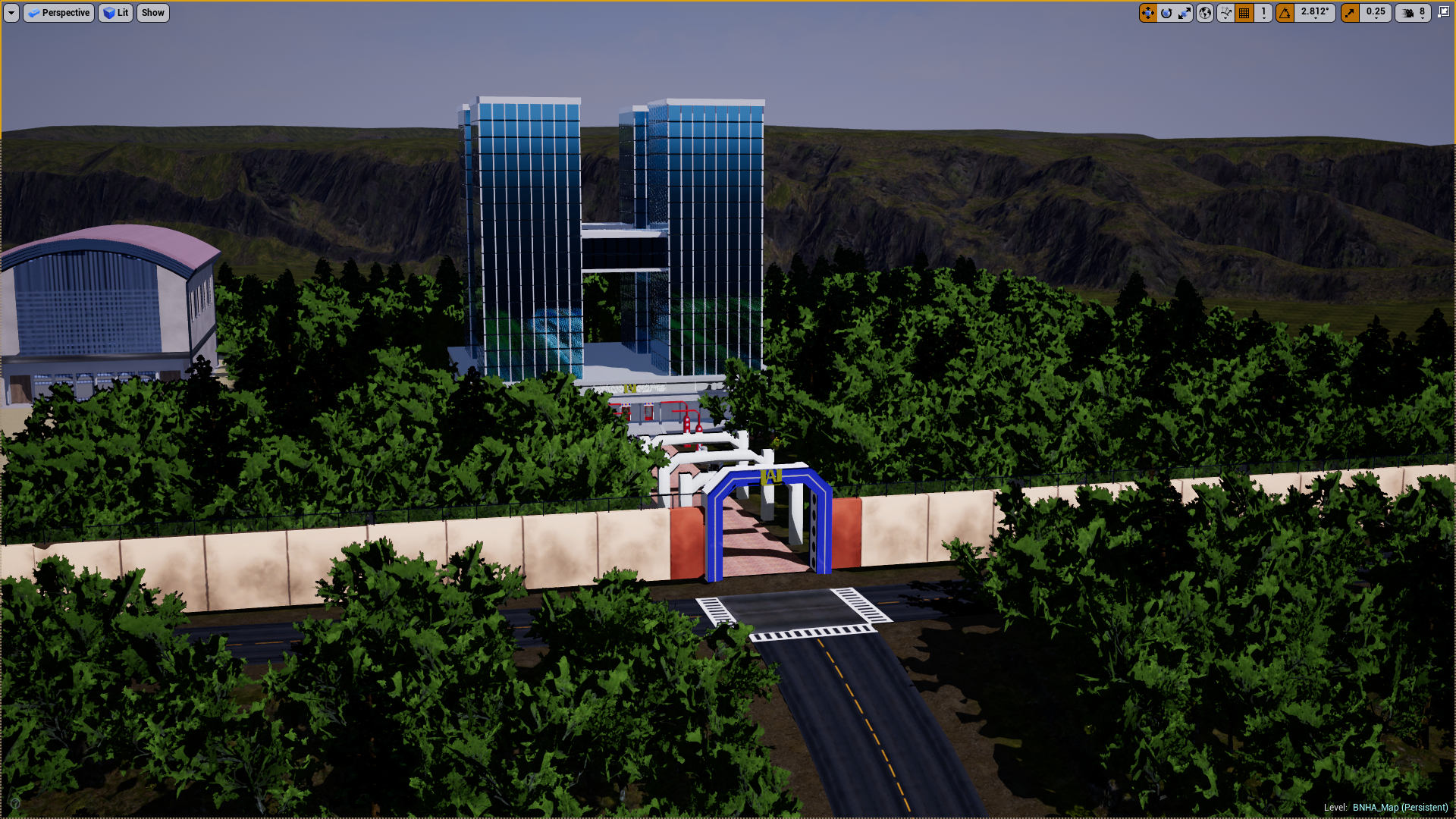 After we began hosting voice auditions for in-game characters on the discord, our development team really started to grow:
NAME
ROLE

MrZelektronz

SappyDev

Game Developers

Bartlby

Momo

Robbie Roguish

NUL_DEL

Aviv Rebalsky

3D Character Modellers

AntoNEO

Diablo

Captain Canabilism

SFX / Music Artists

ILOforma

Head of 2D Art

AizenisLife

akay

Glyce

2D Artrists and Animatiors

Doovad

3D Character Animator

Earl Grey

Head Web Developer

We have decided to create this website as a way to further organize our constantly growing team and community.